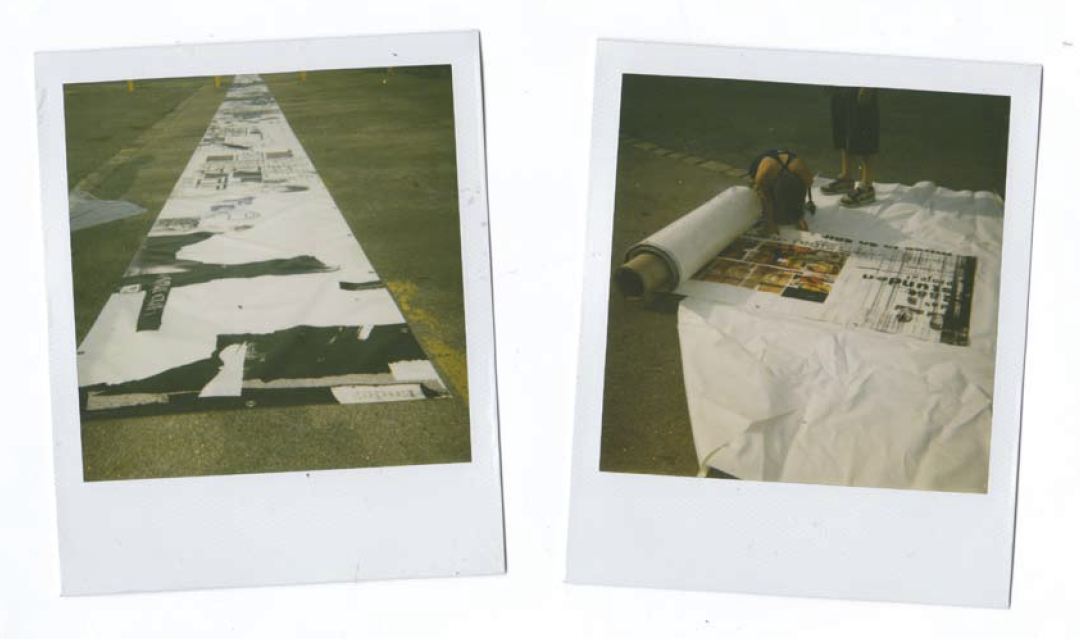 Das 2880 Stunden Projekt
bachelor thesis, thesis supervisor: Darren Major / 2008

The concept of my bachelor thesis was to have none; the only rule I set myself was a restricted amount of time, namely 2880 hours. After three years of studying I created the opportunity to live an experiment – to follow the flow of creative process, to find boarders in freedom, to drift in my own creativity and time.
Not the product mattered, but the process itself.
The result are a 28,8 meter long banner (a kind of timeline that shows my process) and 3 books of project documentation (PROCESS, PROGRESS, PRODUCT).